Specialised Water-Based Spray Concentrate
SumithrinⓇ 10SEC is effective against a wide range of pests. Suited to be diluted in water, the product is a pre-formed micro-emulsion and doesn't contain any solvent. Containing SumithrinⓇ as its active ingredient, which has been used in sensitive areas.

Also known as Pesguard® 10ME in Malaysia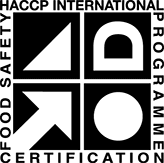 Water-based concentrate for the environmental health sector

Suitable for dilution in water

Can be applied via ULV, thermal fog, mist, and coarse surface spray

Effective against a wide range of pests

Non-flammable, cleared for sensitive areas (e.g. warehouses), odourless
The product can be applied using thermal fogging, ULV sprays against crawling, flying and even pet borne pests and parasites.