Allows the flow of water & debris while blocking gases, odors & pests
A product designed to solve problems of odor, pests and sewage buildup often seen in other commercial and industrial floor drains. Our product's design is based off of our extremely effective and popular urinal cartridge technology, which has been tweaked to fit a much wider variety of applications. This simple, effective floor drain solution has already earned the regard of plumbers across the nation. Traditional floor drain technology poses a variety of problems in terms of maintenance and safety. The Green Drain™ solves these major problems in a big way.
Easy to install and easy to remove - No pliers needed
Requires no caulk or expensive installation tool
Saves a significant amount of time, water, cost and energy
The 3-1/2" fits in the barrel of most commercial cast iron drains for an easy retrofit into existing drains
Used in the outlet connections of floor drain bodies, or the inside of floor drain strainers to seal the opening to prevent odors, sewer gases, and insects from entering up through the floor drain grate. The Green Drain's four flexible silicone sealing ribs ensure easy installation into openings that have variations in size. The Green Drain will open to allow drainage and close when there is no water flow. The Green Drain can be used in either new construction or retro-fit applications where trap primers were never installed.
Prevents the following from entering through the top of floor drains:
Odors and sewer/radon gases
Insects and harmful pathogen spread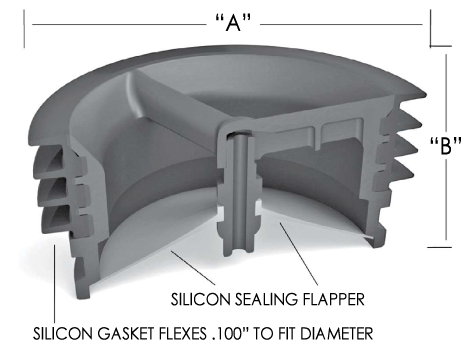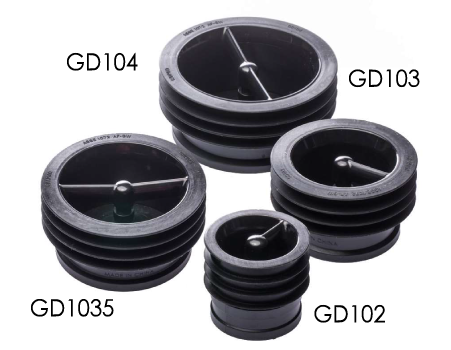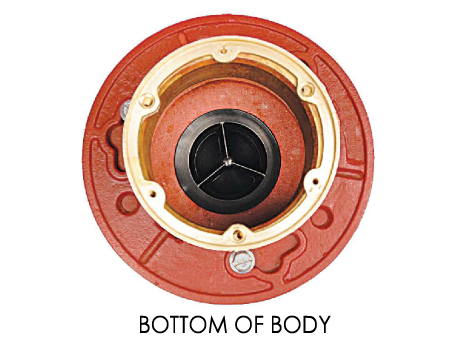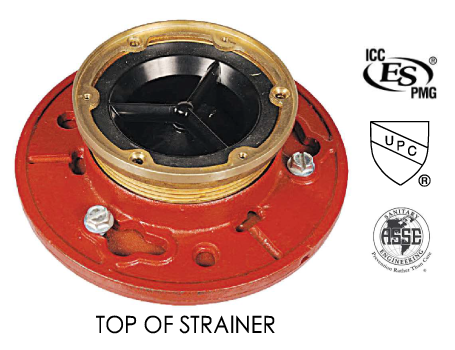 | | | | |
| --- | --- | --- | --- |
| Model | Description | GTIN-12 (U.P.C.) | Inner/Master Qty |
| GD2 | 2" waterless trap seal | 864833000114 | 24/96 |
| GD3 | 3" waterless trap seal | 864833000121 | 24/96 |
| GD35 | 3-1/2" waterless trap seal | 864833000138 | 24/96 |
| GD4 | 4" waterless trap seal | 864833000145 | 24/96 |